Muna — Muna
By Willie Witten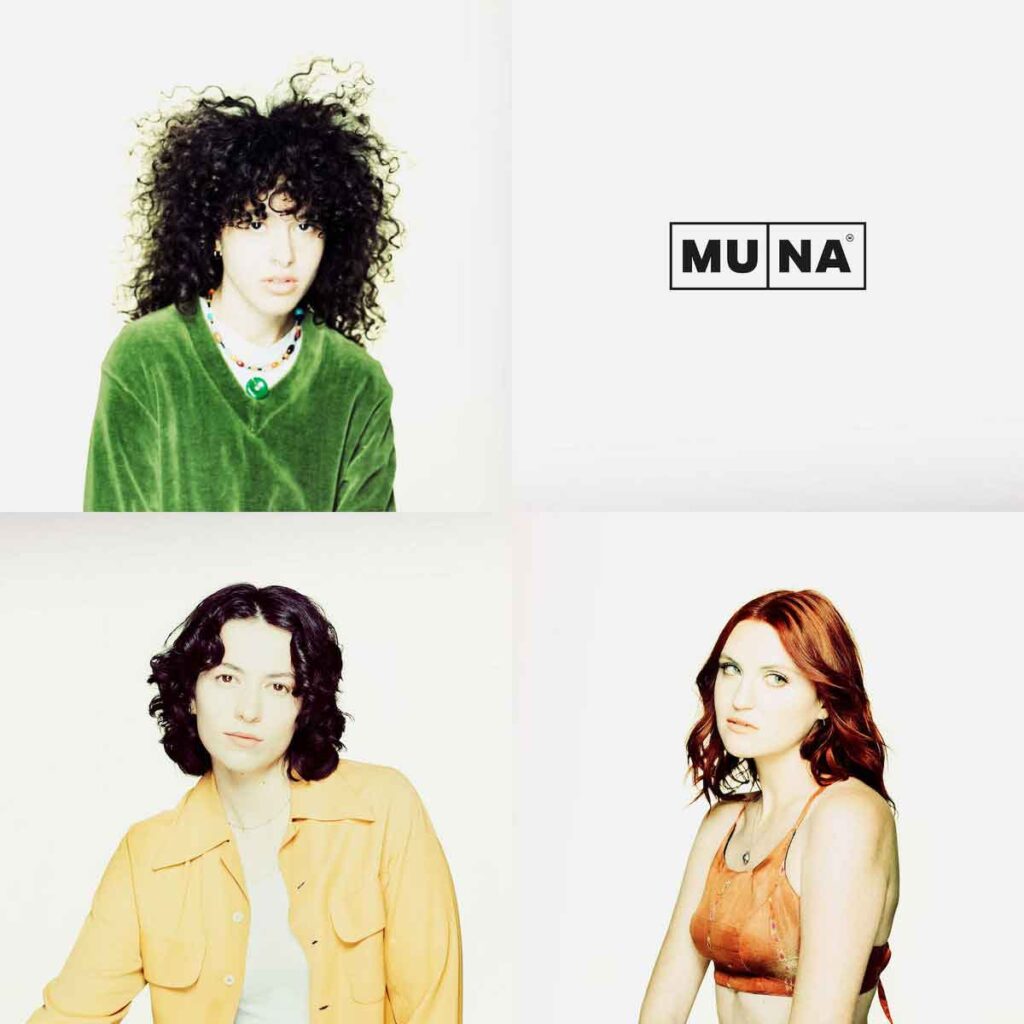 Somewhat counterintuitively, Muna's separation from a major label and journey into indie waters sees them writing and creating their most pop-friendly, hit-ready collection of songs to date. Once again rooted in the sounds and sentiments of the '80s—with an overtly queer attitude—the band follows Saves The World with an eponymous third effort that isn't stylistically different than previous LPs, just a lot better.
Odes to love and youth continue to dominate the set list, and the hip arrangements and rangey vocals shine as usual, but the music is far more focused and distinct. Gentle ballads are softer, chirpy electro-pop tracks are glossier, and the beat-laden hooks hit harder. "Silk Chiffon," "What I Want," "Home By Now," and "Loose Garment" display a greater breadth of styles and sonic diversity.
Unlike previous efforts, Muna is an album that demands to be listened to and not just overheard. The band's freedom from label constraints and newfound confidence give birth to much catchier hooks and a lush, radio-ready, retro-but-fashionable sound. Indie as they'd like to be, Muna nonetheless crafts a few pop gems and a solid supporting cast of songs on their most accessible and best album to date, reproving that commercial success and quality music can coexist in 2022.