Metric — Formentera
By Willie Witten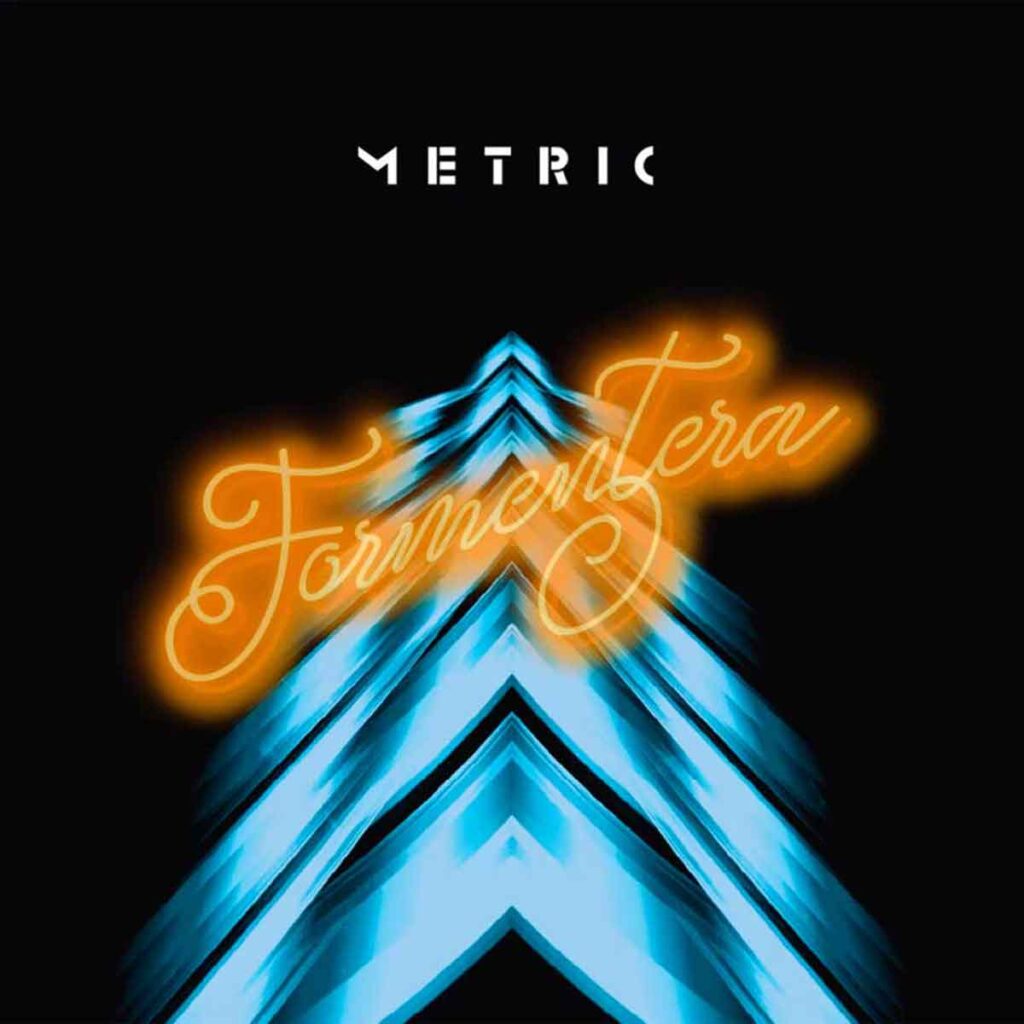 Eight albums in, Metric continues evolving with Formentera, this time settling on a blend of their best fitting genres, creating ambitious compositions and throwing in a few cutting observations on modern society along the way. "Doomscroller" starts the societal critique as it alternates between brooding synthesizers, rock driven passages, and a brief flirtation with some dance techno for good measure. Like the other tracks, the changes are dynamic and the choruses emotionally cathartic.
Formentera exudes a definite '80s feel, but Metric does a fantastic job of balancing organic and synthesized sounds, avoiding the pitfall of a thin, tinny mix that similar bands fall prey to, sounding better suited for video games. The thick sonic palette is complemented by resonant lyrics that mostly hit the mark. Gazing outward and inward at the same time, the clever prose strikes a balance between modern cynicism and the burning, superstar drive that has kept Metric fueled through the years.
Emily Haines's vocals range from menacing, to beautifully soaring, and pretty much any tone and timbre that the music requires. Uptempo, reflective, dance, rock, electronica…the band touches all the bases on this effort. Each song can stand on its own, but also fits into the broader musical theme. A great place to discover Metric, some diehards might find Formentera to be the group's best LP.